LeadsToolbox is a FREE resource for anyone who works with cell phones, Call Detail Records (CDRs) and geo-location data.  We are continuously updating this website with the tools and information you need for chasing phones.
This includes:
A FREE Phone Lookup Tool(Find the service provider & possible subscriber for any phone number, print customized preservation letters and search warrants.)
Carrier Compliance Center Information(Find relevant documentation about carriers and their record formats)
Additional Legal Templates (Find other pertinent legal templates related to chasing phones)
Law Enforcement Technology Investigations Resource Guide (LETIRG)
News & Events Related to chasing phones (See the latest news below)
Investigative Resources
Frequently Asked Questions
Training Materials
and much more…
More News & Events...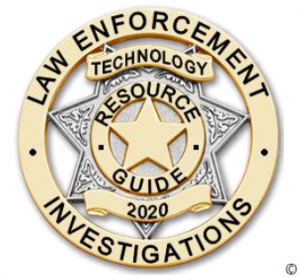 For 15 years and counting, Colin Fagan, a retired dedicated law enforcement detective sergeant and digital evidence examiner created and continues to maintain the Law Enforcement Technology Investigations Resource Guide (LETIRG) with information on the latest technology and legal templates to help law enforcement across the country.  We are happy to be serving as the gatekeeper of the Guide on Colin's behalf.

LAW ENFORCEMENT ONLY